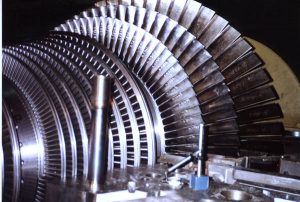 Martech's business is the efficiency of heat transfer processes with appropriate coaching of the operators involved. In a short time Martech has gained prominence in the field owing to its professional approach of practical involvement.
Martech's training courses boast a fine-tuned balance of theory and practice with keywords: relevance and applicability.
Martech is a small company keeping communication lines short and contacts direct. Its expertise is practice oriented. Martech produces its own study materials for lack of clear-cut textbooks that clarify instead of obscure with unnecessarily complicated theory. Martech draws from all available sources: the regional university of professional education, its own network, new legislation – both national and European, but above all: from its own interactive contacts with industry itself.
Courses, objectives and method
Martech's industrial training programmes aim at providing a solid theoretical basis upon which operational decisions can be taken. They are designed to startle curiosity. Labour gusto is improved by a better understanding of the operator's own work and that of others boosting morale and resulting in lower rates of absenteeism and installation break down .
Leading motive of Martech's courses is clarifying problems as opposed to burdening students. Martech links up with the student's prior knowledge. Self evaluation as well as tests are part and parcel of the training programme itself rather than mere examinations. Martech's text books are built up around the structure of the process under consideration following it step-by-step. Click here to find out more about Martech's simulator software.
Flue gas purification, Waste Fired Steamboilers and Steamturbines in the English language are available now. For more information see tab Boeken
Martech is specialised in devising the technical pages of quality manuals. Here too the company's hallmark can't be missed: clarity and practicability. These technical pages are designed to serve their purpose as an instruction manual, but are also meant to provide clear and easy reference to third parties, such as insurance companies or suppliers and clients.